With less than two months before the start of the non-stop, unassisted solo round-the-world race, the 9th edition is shaping up to be an exceptional event when it starts on November 8.
Since its inception in 1989 the race has never before attracted such as a big and varied field when the 33 skippers depart from Les Sables d'Olonne, on France's Vendée coast. Not since the 2008-2009 edition, when there were 30 starters, has the field been so large. This time it includes no fewer than ten non-French skippers and there will be a record number of six female skippers.
The standard of the competitors is particularly outstanding. Two sailors who made it to the podium in 2017 are visible proof of that. British sailor Alex Thomson will be competing for the fifth time, while France's Jérémie Beyou is back for his fourth attempt. These two experienced talents will face a lot of competition from some ambitious contenders, many of whom will be taking part for the first time.
There are 18 'bizuths' or rookies, sailors out to take on the Vendée Globe for the first time. Again this is a record number. And all have already amassed a wide range of appropriate experience and success in other events and other types of sailing.
Among these rookies is France's multiple Paralympic sailing champion (Damien Seguin – APICIL), a round the world speed record holder who is a winner of the Volvo Ocean Race (Kévin Escoffier – PRB) as well as several winners of the famous French solo multi stage race, the annual Solitaire du Figaro (Nicolas Troussel – CORUM L'EPARGNE, Sébastien Simon – ARKEA-PAPREC), as well as recent winners of the Transat Jacques Vabre (Charlie Dalin – APIVIA) and the Route du Rhum (Armel Tripon).
Women were absent from the 2016-2017 edition, but this time they are back in force and together setting another race record with six female solo skippers to line up on November 8. Until now the average has been two female racers competing, with for example Anne Liardet and Karen Leibovici in 2004 and Sam Davies and Dee Caffari in 2008.
It was not until 1996 and the third Vendée Globe that the pioneering French women competed for the first time – Catherine Chabaud who was the first to complete the race, and Isabelle Autissier. Of the seven women to have started the Vendée Globe, two have certainly left their mark – Great Britain's Dame Ellen MacArthur, 2nd in 2001, and Samantha Davies, 4th in 2009.
Sam Davies is back this year for the third time in her career, hugely ambitious, very experienced and with great potential. The English sailor is just one of a high quality group of female solo racers who have already proven their tenacity and skills, Isabelle Joschke (GER/FRA), Clarisse Cremer (FRA), Alexia Barrier (FRA), Pip Hare (GBR), and Miranda Merron (GBR).
Winning the Vendée Globe involves a lot of different factors: a well-organized project, a fast and reliable boat, talent, and luck. Some competitors bring together all these elements and are determined to perform well. But for others, the final result is not the only concern.
Some are taking part for the first time to gain experience or to fulfill a life-long dream. The Vendée Globe is the only race of its kind where racing and adventure come together.
Looking beyond the race itself, all of the sailors will share a common destiny as they face the elements: they will be facing up their own limits, pushing back the boundaries and going through some extreme emotions. They all share the desire to complete the 21,638-mile long solo voyage, which will take them between 70 and 100 days.
The international appeal of the Vendée Globe has continued to grow over recent years. This year, there are 10 sailors from outside of France (that is almost 30% of the fleet) representing Great Britain, Switzerland, Germany, Spain, Italy, Finland, Australia, and Japan. Indeed it is one of the international skippers who is among the pre-race favourites.
Tied with Jean Le Cam in terms of number of his five previous participations, the British skipper Alex Thomson (HUGO BOSS) is the most experienced and the most successful sailor at the start with two back to back podiums achieved over the last two editions – third in 2012-2013 and second in 2016-2017, Thomson, the man with the black boat has only one ambition: to win.
The youngest competitor is the Swiss Alan Roura (LA FABRIQUE), who at 27 years old will be competing in his second Vendée Globe. The oldest is the popular veteran Jean Le Cam (YES WE CAM!) who at 61 years old is lining up for the fifth time. The broad age range really reflects the broad appeal of the discipline of solo ocean racing which continues to grow in popularity.
In such a grueling ocean race as this, it is often durability and experience which makes the difference; indeed many of the skippers are in their forties and fifties, proof that sailing is a lifetime sport and the Vendée Globe a unique and enduring challenge.
The IMOCA class has fostered advances in offshore foiling, these "underwater wings" that lift the boats above water to deliver seemingly impossible speeds for these 60 foot carbon monohulls. The 2016 edition saw the start of this technological shift and the 2020 edition sees this technology having made significant advances in foil shape, form, and structure but also in corresponding hull design and structure with boats now designed and built specifically to foil, to fly above the sea's surface for protracted periods.
Nineteen of the 33 monohulls are fitted with these impressive flying appendages, including seven very latest 2020 generation boats. The 60-foot IMOCA have become more complex machines, they are much faster but exact a considerable toll in terms of skipper comfort. That may be the price to pay as the benchmark time set by the last winner Armel Le Cléac'h (in 74 days 3 hours and 35 minutes) seems very likely to be beaten.
At these high speeds, other problems occur, making life on board increasingly difficult, and more than ever testing the ability of men and women to withstand the noise, the slamming, the jolting and the awkward motion for days on end.
What the skippers are saying:
Pip Hare (GBR) Medallia: "Yes it has been very difficult because we have lost so many international sporting events this year and I think people have shifted a bit in what interests them and so as athletes we have been able to carry on and we will be able to share with a wider audience and so I would like to inspire people and show this a fascinating sport."
Alex Thomson (GBR) Hugo Boss: "If I had to make a bet as to how quickly the boats will go round, I would say 67 days. It's a pretty amazing fleet and I think it could be quite competitive. For me getting to the finish line has to be the objective. I think that if we can do that, then we'll be right up there at the front. The ultimate goal is of course to win. Sometimes I don't like to talk about it because it can sound arrogant or ostentatious but for our team, and our partners at HUGO BOSS and Nokia Bell Labs, winning would mean the world. It's what we've been targeting for so long. Sometimes I feel like this race is the only thing in my life. Winning would validate all the hard work, all the sacrifice of the past 20 years. Right now, the new HUGO BOSS is miles ahead of where we were, or where we've ever been. We've accumulated so much knowledge, and designed and built a boat that has the potential to do it. But we've got to balance that focus on performance with reliability. Reliability is everything in this race. But I feel confident and we're in a good place. The boat had to be fast, it had to be functional and it had to be beautiful. And I think we achieved all of those things."
Damien Seguin, APICIL Group: "Mine is a long road to get here I have several careers in one. At the beginning I had a bit of a hard time getting accepted. I have my own way, I am now racing further and further on bigger and bigger boats."
Manuel Cousin, Groupe Sétin: "Every day I give thanks for the luck and privilege that I have. I left my job in 2017 to retrain as a professional skipper. It is a real pleasure to sail on these superb boats."
Charlie Dalin, APIVIA: "This is a race that I have dreamed of doing for a very, very long time. The open sea, solo, is what I prefer. I like being alone on a boat, and the longer it is, the better I feel. There is something unknown in the Vendée Globe: I have never spent more than 20 days alone on my boat. The Vendée Globe, I've been thinking about it for a long time and so I will be really happy to take the start on November 8th."
Clarisse Cremer, Banque Populaire X: "There was nothing predestined that I would start the Vendée Globe. I raced the Mini Transat and I discovered my real passion and my love for ocean racing. I'm very lucky, Armel (Le Cléac'h) helped me a lot, I could watch and learn him, now I have to fly on my own and do it on my own."
Benjamin Dutreux, OMIA – Water family: "We had some difficult times, as with all projects, I think. Taking the start of the Vendée Globe is not a quiet river, it is full of twists and turns. Being at the start is a huge emotion. The hardships I have experienced generate an even greater satisfaction to be at the start."
Sébastien Simon, Arkea Paprec: "This has not been a simple year, but I am aware that sailing on a latest generation boat with its potential is a real privilege. I can't wait to go around the world. This is my dream. I live in Les Sables d'Olonne, right in front of the Vendée Globe pontoon and that is surely where my dream was born. Maybe that's how I am where I am today."
Alexia Barrier, TSE 4myplanet "We've been operating on what you might call the budget for a Figaro race for two years, so I'm happy with the new partner, TSE. For 10 years with 4myplanet, we work for the preservation of the planet and with children."
Armel Tripon, Occitane en Provence: "We worked well. We have finished qualifying and continued with a 48 hour race and now we will go sailing in the stronger breeze next week. I have multihull experience, and these monohulls come close: they are accelerating all the time, and flight is new to these monohulls."
Maxime Sorel, V AND B – MAYENNE: "These are boats that demand a lot. They are tough boats to run and learn on the water and on land. There is a lot of logistics required and a whole team around me. But this solo round-the-world race without stopovers and without assistance has always made me dream."
Boris Herrmann (GER) Seaexplorer- Yacht Club de Monaco: "It is an honour to be the first German to participate in this race which has been a dream of mine for 20 years. I'm sure it will grow the offshore racing and sailing fan club in Germany. We want to participate for the competition, of course, but it's also an opportunity to come back with oceanographic scientific data. We have a laboratory on board, we work with scientists to make sense of what we're doing and be useful for science."
Isabelle Joschke (FRA/GER) MACSF: "I was full of confidence on the Défi Azimut. The journey to get here hasn't always been easy, we had some ups and downs. But we think we can be successful and we are ready for the start. And this is the right course for diversity. It is great that we are so well represented. It's still too little: we are 6 out of 33! Bute here we are, committed to showing that women race as well as men."
Giancarlo Pedote (ITA) Prysmian Group: " With my partner, we have been taking steps together for 13 years, back since the Mini. We came to the Vendée Globe very slowly, and it's a very important day for us to be here now. We are taking another step forward by embarking on a great adventure, and we are going to share it. In particular, we will be sharing it with Electriciens sans frontières, an association that restores water and electricity to areas of the world that have been affected by disasters. The Vendée Globe is a great race but also a personal adventure: we will find many times we feel confined during it, we will learn our innermost parts of ourselves. It will be a personal case to study to extend the philosophy which I studied at the University of Florence."
Ari Huusela (FIN) STARK: "It is a long time dream I have had since 1999 when I started with the Mini Transat and I read about and saw the IMOCA boats. Since then I have wanted to do the Vendée Globe but going step by step and now I am here."
Miranda Merron (GBR) Campagne de France: "I know the Big South I don't know if that's a plus or a minus. We are spoiled when we are at sea alone. We are reduced to being just ourselves alone with the sea and the sky. I tell myself that I am so very lucky to live this for three months."
Yannick Bestaven, Maitre Côq: "Twelve years ago, I was lucky in that my dismasting (on the 2008 race) allowed me to be present for the birth of my second daughter. I have sailed a lot since then and done many hours on the water. I am leaving in very good conditions for this edition. The boat is in my own hands, it is a match for my ambitions: it is the first generation Imoca equipped with foils. Everything has changed over the past four years. The Vendée Globe remains a long marathon, I think I have a reliable boat to sail around the world, and I'm very happy with it."
Kojiro Shiraishi (JPN) DMG MORI: "This is the first time I have had a boat like this. My goal is to sail well with it and finish. What I remember four years ago was the extraordinary times at the start which was fantastic. I was able to join into this amazing world of ocean racing. Now, finishing the Vendée Globe is my main goal."
Thomas Ruyant, LinkedOut: "I might be considered a threat from a competitive point of view. It's true that I have a wonderful machine prepared by a dream team supported by great, top quality partners. There is also a nice message to get across: that the 80 people on LinkedOut will find work. That is the real message that I want to get across."
Alan Roura (SUI) La Fabrique: "In 2016, we had an old boat we prepared at the last minute. Now thanks to the support of La Fabrique, we bought a 2007 boat that we have completely modified. The objective was to grow with the boat, the team and to finish with a good position for this second race."
Didac Costa (ESP) One Planet-One Ocean: "I am very happy to return to the Vendée Globe, especially because of the difficulties that we are all trying to overcome. My preparation is better than in the last edition, although we are still a modest project. My goal is to race well, to avoid breakdowns and to be able to finish the course. Although my aim is to complete the course and cross the finish line at Les Sables d'Olonne, I am not forgetting that it is a race and even if it is just out of the corner of my eye I will be watching the rankings. My objective is improve my time of the last edition, discounting the two days delay in starting due to those technical problems. The boat is an old battle comrade, we have already completed two non-stop round-the-world races before, we get along well."
Fabrice Amedeo, Newrest-Art et Fenêtres: "It is a real privilege for me to participate in a second edition of the solo round-the-world race. In this Vendée Globe, I maybe don't have a boat that can win, but it can give me a good round the world. I love to be part of this adventure and I also come for a cause close to my heart. I will work with oceanographers to better understand the oceans."
Stéphane Le Diraison, Time for Ocean: "My 2016 experience was full of good lessons maybe most of all a lesson in humility. I learned many things out there. With my partners, we created Time for Oceans. We have kept the same boat, but there is only the original hull left. Everything else has evolved."
Sébastien Destremeau (FRA/AUS) MERCI! "This thank you is about a message of gratitude. To all those who supported us. When you do the Vendée Globe, there is the feeling of being a privileged person. Sure, it's hard when bad stuff happens and we hurt ourselves, but we are very happy and lucky to be here. So I just wanted to say thank you."
Louis Burton, Bureau Vallée: "Leaving with the winning boat from the last edition does not add any more any pressure. In this magnificent field there are super efficient boats and skippers who are just as good. And there is some extra pressure because everyone has made so much effort to ge us here, to run the race, to hold this press conference and especially the Vendée Globe. It brings a but more pressure, the desire to do the best you can. Thank you to the organizers, to the sponsors, and thank you to Bureau Vallée. For my third race. I feel honoured to be here surrounded by legends."
Romain Attanasio, PURE, Best Western: "Bad stuff happens on the Vendée Globe every day. In the end, we discover that we can find the resources to overcome all obstacles. Sam (Davies, his wife), is also racing. When the question came up we concluded, "Come on, let's go for it, and we'll get organized later."
Sam Davies (GBR) Inititiaves Coeur: "I think the foils are the right choice because I have gained a lot of speed. I'm lucky to be able to do this thanks to the work of my team. My project is a project that is sporting and inclusive. I want to prove that we can do both by supporting Mécénat Chirurgie Cardiaque. Going at the same time as Romain, my partner, is our dream. In the three previous editions, we had to make a choice between us and last time to be honest I felt frustrated. Now we are happy to both leave even if it will be a little complicated sometimes in terms of family logistics."
Arnaud Boissières, La Mie Caline – Artisans Artipôle: "This is my fourth participation. I am very proud to have the same partners as four years ago ago. My partners are committed to the long term and that's great given these times. The goal is to do better. My boat is Mike Golding's old boat and if I can do in 85 days that'll be good. The goal is to share as much as possible. The Vendée Glove is a slice of a different life. It's an honour to take the start."
Jean Le Cam, Yes We Cam! "We try to do the best we can with what we have. It's the boat's third round the world for us together. I hope we at least go a little faster, hopefully a little less than 80 days. Do I want to take people who don't know about the sea with me? No, everyone makes their choices and chooses their route in life. We have a particular project, which bears the name of Yes We Cam, for a sporting and fun project. We leave to do something which is good I think."
Jéremie Beyou, Charal: "We hope we have found all the key things for success. For three years, we have been preparing for this. Everyone's done a fantastic job, it's up to me to finish the job on this fantastic machine. The course is full of surprises, it's not only just the doldrums. When you enter the Vendée Globe, you know there will be surprises. I have been warned."
The Vendée Globe is the only sailing race round the world that's solo, non-stop, and without assistance, and it is all systems go for the 9th edition on November 8, 2020. Beginning in 1989 with 13 entries, the start line on November 8th has 33 skippers set to take off from Les Sables d'Olonne, France.
The development of the IMOCA Class toward foiling will see these boats hurl themselves around the world, teetering on carbon skates through inhospitable regions, chasing the record set in 2016-17 by Armel le Cléac'h of 74:03:35:46.
Race details – Skippers – Facebook
Participation history:
1989-90: 13 boats at the start
1992-93: 15 boats
1996-97: 15 boats
2000-01: 24 boats
2004-05: 20 boats
2008-2009: 30 boats
2012-2013: 20 boats
2016-2017: 29 boats
2020-2021: 33 boats
2020-21 Entries
Fabrice AMEDEO: NEWREST – ART & FENÊTRES
Romain ATTANASIO: PURE – BEST WESTERN
Alexia BARRIER: TSE – 4MYPLANET
Yannick BESTAVEN: MAÎTRE COQ IV
Jérémie BEYOU: CHARAL
Arnaud BOISSIÈRES: LA MIE CÂLINE – ARTISANS ARTIPÔLE
Louis BURTON: BUREAU VALLÉE 2
Didac COSTA: ONE PLANET ONE OCEAN
Manuel COUSIN: GROUPE SÉTIN
Clarisse CREMER: BANQUE POPULAIRE X
Charlie DALIN: APIVIA
Samantha DAVIES: INITIATIVES-CŒUR
Sébastien DESTREMAU: MERCI
Benjamin DUTREUX: OMIA – WATER FAMILY
Kevin ESCOFFIER: PRB
Clément GIRAUD: COMPAGNIE DU LIT / JILITI
Pip HARE: MEDALLIA
Boris HERRMANN: SEA EXPLORER – YACHT CLUB DE MONACO
Ari HUUSELA: STARK
Isabelle JOSCHKE: MACSF
Jean LE CAM: YES WE CAM !
Stéphane LE DIRAISON: TIME FOR OCEANS
Miranda MERRON: CAMPAGNE DE FRANCE
Giancarlo PEDOTE: PRYSMIAN GROUP
Alan ROURA: LA FABRIQUE
Thomas RUYANT: LINKEDOUT
Damien SEGUIN: GROUPE APICIL
Kojiro SHIRAISHI: DMG MORI
Sébastien SIMON: ARKEA – PAPREC
Maxime SOREL: V AND B – MAYENNE
Alex THOMSON: HUGO BOSS
Armel TRIPON: L'OCCITANE EN PROVENCE
Nicolas TROUSSEL: CORUM L'ÉPARGNE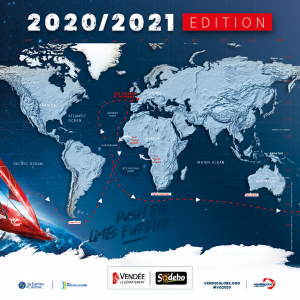 Source: Vendee Globe
The Vendée Globe is the only sailing race round the world that's solo, non-stop, and without assistance, and it is all systems go for the 9th edition on November 8, 2020. Beginning in 1989 with 13 entries, the start line on November 8th has 33 skippers set to take off from Les Sables d'Olonne, France.
The development of the IMOCA Class toward foiling will see these boats hurl themselves around the world, teetering on carbon skates through inhospitable regions, chasing the record set in 2016-17 by Armel le Cléac'h of 74:03:35:46.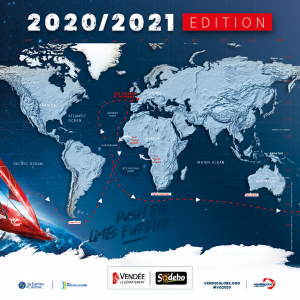 Source: Vendee Globe, sailingscuttlebutt
600
true
thumbnails
bottomright
300
true
800
none

600
true
dots
under
150
true
800
https://www.sualtigazetesi.com/wp-content/plugins/thethe-image-slider/style/skins/white-square-2
5000

fade

https://www.sualtigazetesi.com/deniz-kuvvetleri-kupasi-oncesi-murat-tan-atilla-gokova-yaris-ekibi-roportajlari/

5000

fade

https://www.sualtigazetesi.com/tayk-sunum-kuzey-kutup-dairesinden-guney-kutup-dairesine-gronland-ve-antarktika-prof-dr-talat-kiris/

5000

fade

https://www.sualtigazetesi.com/dadd-sunum-her-yonuyle-teknede-enerji-ve-enerji-sistemleri-zafer-turkmen/

5000

fade

https://www.sualtigazetesi.com/riza-epikmen-schuco-bayk-kis-trofesi-2-ayak-yarislari-oncesi-duygu-ve-dusunceleri/

5000

fade

https://www.sualtigazetesi.com/the-bodrum-cup-turkiyeyi-yelkencilik-dunyasinda-temsil-etti/

5000

fade

https://www.sualtigazetesi.com/banu-oney-ile-denizden-denize-marmarisden-seattlea-yelkenli-tekne-ile/

5000

fade

https://www.sualtigazetesi.com/rsx-kadinlar-sinifinda-2020-tokyo-olimpiyat-oyunlari%e2%80%99ndayiz/