We asked 17 professional photographers to take a trip down memory lane and recall their first liveaboard trip. From life-changing moments to one-of-a-kind wildlife sightings, as divers, these are the stories we love to hear about.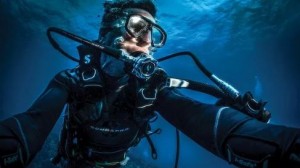 Photo Pro: Rodney Bursiel
Liveaboard: Solmar V
Year: 2014
Location: Guadalupe and Socorro Islands, Mexico
Have you ever had a moment that not only changed your life but transformed your very soul? I thought I had, until my adventure in the waters of the Socorro Islands. I was looking for a new photography outlet, so in 2014 I decided to get back into underwater photography after a 25-year hiatus. I went cage diving to photograph great white sharks. It was there that my passion for photography was revitalized; as soon as I returned, I booked a trip to the Socorro Islands, where I was hoping to have a humpback whale encounter. Not only did we dive with a mama, her baby and her escort, but we also experienced the struggle of nature when two transient orcas arrived on the scene. It was a life-changing moment that I will never forget.

Photo Pro: Allison Vitsky Sallmon
Liveaboard: Bilikiki
Year: 2006
Location: Solomon Islands
It was my first time diving in the Indo-Pacific, and the marine creatures and corals and colors blew my mind — my experience on this trip was actually what inspired me to become an underwater photographer. The nearly nonstop diving offered on board was just about the best thing I could fathom. I was that diver on the liveaboard, the one who is in the water every possible second, to the point where I think the dive staff dreaded seeing me in the mornings!

Photo Pro: Andy Sallmon
Liveaboard: Pindito
Year: 2002
Location: Raja Ampat, Indonesia
Raja was completely wild then — from Sorong to Misool, we didn't see another boat. There were a lot of first sightings for me on this trip — first wobbegong shark, first bamboo shark, first Coleman shrimp and first pygmy seahorses. I was on assignment for Sport Diver with fellow ­underwater photographer Clay Wiseman, and we felt like the luckiest people in the world.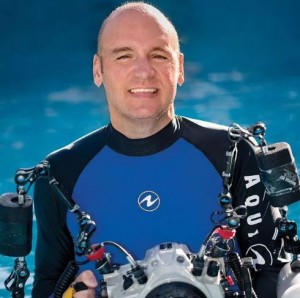 Photo Pro: Alex Mustard
Liveaboard: Coral Queen
Year: 1998
Location: Red Sea, Egypt
My first liveaboard was a trip with other underwater photographers. Photographers benefit hugely from diving with other photographers. First, we all want the same thing from our diving, just like groups of tec divers. In fact, on this trip we spent much of the week not going anywhere. We found a small, shallow reef that was productive, and kept on diving it again and again. Second, when you dive with your peers, you learn so much by osmosis, seeing what and how others shoot.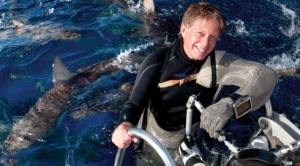 Photo Pro: Stephen Frink
Liveaboard: Sun Boat
Year: Early 1980s
Location: Red Sea, Egypt
In the early 1980s, the Red Sea was this mythic and exotic destination with weird and wonderful sea creatures, but it was too expensive for a kid whose main gig was processing E-6 film for Key Largo dive tourists at $6 a roll. I realized if I chartered the whole boat I could go for free (if I sold out the whole boat), or I could lose a lot more money than I had if I didn't. Fortunately, enough divers shared my fantasy of a Red Sea dive expedition, and my first liveaboard charter was a success. I got those photos I'd imagined in my mind's eye, and it set the hook for the decades of whole-boat charters I've done on liveaboards in the world's most exotic dive destinations. As for Sun Boat, you can still dive on it, if not from it. It is now a shipwreck off Eilat, Israel.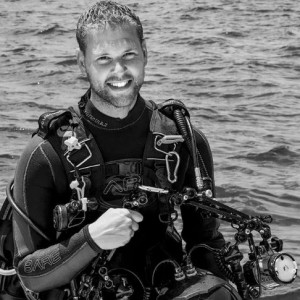 Photo Pro: Shane Gross
Liveaboard: Undersea Explorer
Year: 2007
Location: Great Barrier Reef and Coral Sea, Australia
I am from the Prairies of Canada, so setting out for six nights on the Great Barrier Reef and beyond was a dream come true. I saw my first silky sharks and schooling hammerhead sharks at Osprey Reef, and did my first night dives. The researchers on the trip brought the ­prehistoric-looking ­chambered nautilus on board as part of a tagging study. After the trip, I brought 18 rolls of film to a local developer, and he complimented my compositions and encouraged me to continue photographing underwater. I think this planted a seed that helped lead to my career in underwater photojournalism.

Photo Pro: Jill Heinerth
Liveaboard: Bottom Time II
Year: 1988
Location: Exuma Islands, Bahamas
It was not only my first liveaboard, but also my first warm-water dive. I recall taking my small pony bottle since I always used it for contingencies on dives in my Canadian homeland. I was nearly laughed off the boat by the puzzled crew. In Highbourne Cay, I met my first eagle ray rising up the wall from the depths, swam with my first bull shark and lost my first lobster-catching gear in the surf while trying to contribute to the dinner table. There is something magical about the friendships you make on a liveaboard trip — and you never forget your first!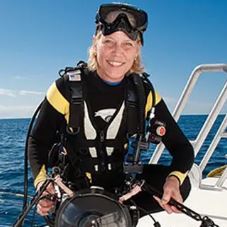 Photo Pro: Michele Westmorland
Liveaboard: Febrina
Year: 1991
Location: Kimbe Bay, Papua New Guinea
I was looking for an obscure location for diving and exploring, and when I made my journey to PNG, I was hooked. The marine biodiversity was astounding, and after returning for more, I discovered how rich the culture is. My documentary film, Headhunt Revisited, is now complete, and guess what vessel I chartered to film? M/V Febrina, of course. In all these years, I continue to learn and discover more in these waters. My first experience encouraged me to travel to other places in Papua New Guinea: the Highlands, Sepik, Fly River Territory, Oro Province, Milne Bay, the Louisiade Archipelago, and around the entire island of New Britain. Just seeing a place once in The Land of the Unexpected is never enough. ­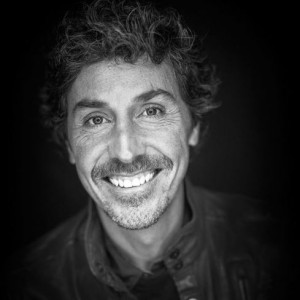 Photo Pro: Christian Vizl
Liveaboard: Rocio del Mar
Year: 2013
Location: Revillagigedo Islands, Mexico
I will never forget this trip because even though I had been diving for many years, it was the first time that I saw a school of sharks. At the end of my first immersion at Roca Partida, I was the last one ascending after the deco stop, when suddenly, hundreds of silky sharks appeared in the blue. They swam very close to me, only to disappear once again into the blue. ­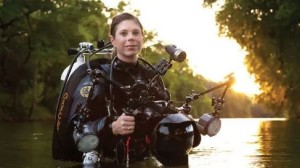 Photo Pro: Jennifer Idol
Liveaboard: Fling
Year: 2002
Location: Flower Gardens National Marine Sanctuary, Gulf of Mexico
Heading 110 miles out to sea from the Texas coastline seemed like an adventure. I bunked for the night and awoke above a coral-reef pinnacle that rose from the seafloor to 60 feet below us. Diving was interrupted only by eating and sleeping. Gear never dried, even in the hot summer sun. Perhaps I can't recall my buddy or other divers because I was too awed by diving in a remote place on a coral reef that few visited.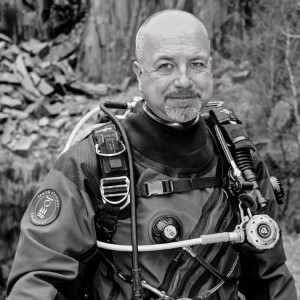 Photo Pro: Mark Evans
Liveaboard: Rosetta
Year: 1999
Location: Red Sea, Egypt
It was my first-ever visit to the Red Sea, and it was one of my first official trips as a dive-­magazine editor, but perhaps the most memorable moment (for all the wrong reasons!) was when dive guide "Bones" and I did a full-on penetration of the engine room on the Chrisoula K/Marcus shipwreck at Shaab Abu Nuhas with only a single UK Mini Q40 backup dive light between us. It made finding the one and only exit rather interesting. Definitely one of those memories when I look back and ask myself, What on earth were you thinking?

Photo Pro: David Valencia
Liveaboard: Solmar V
Year: 2011
Location: Socorro Islands, Mexico
My first liveaboard trip was as a guide to the Socorro Islands, an area known for big pelagic animals. The water column was filled with baitfish, while large Galapagos sharks patrolled the area. Also in attendance: Silvertip sharks below, silky sharks above, and when you looked back at the wall, whitetip reef sharks filled every ledge. Add that to the giant Pacific mantas interacting with each individual diver, and you have a trip for the history books. My most memorable sighting: two giant whale sharks emerging from the blue crisscrossing in front of me, a pod of dolphins swimming behind, and a giant manta somersaulting in front.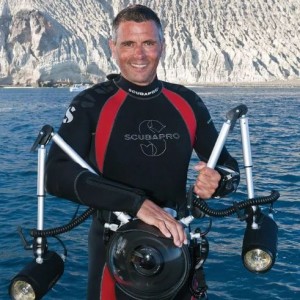 Photo Pro: Reinhard Dirscherl
Liveaboard: Udon
Year: 1989
Location: Similan Islands, Thailand
The liveaboard was a renovated ferry, and sleeping was difficult because there was only one cabin for all the guests. A very old Volkswagen car engine powered the compressor for our tanks. But for me, it was an unforgettable adventure. Up until then, I had dived in only dark, cold freshwater lakes in Germany and Austria. For the first time, I was exploring colorful ­tropical reefs.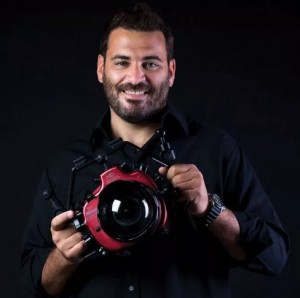 Photo Pro: Simon Lorenz
Liveaboard: M/V Scubapro
Year: 2010
Location: Great Barrier Reef, Australia
In my backpacking days, I would travel only with mask and computer, but for this trip to Australia, I had purchased my first underwater camera: a small Canon Ixus in a Canon plastic housing. A childhood dream was about to be fulfilled: diving on the Great Barrier Reef. We dived for three days on the outer reef, seeing a lot of sharks, groupers, NapoIeon wrasses, eagle rays and even the epaulette shark. It was the perfect experience, and played a part in the lead-up to my life as an ­underwater photographer.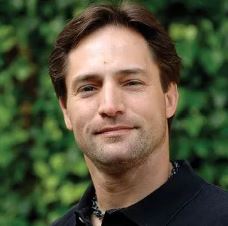 Photo Pro: Matthew Meier
Liveaboard: Truth
Year: 2004
Location: Santa Barbara, California
My first liveaboard experience was also my first time taking pictures underwater beyond a swimming pool. I was in the undersea class at the Brooks Institute of Photography with 20 other students on the boat, all trying to figure out how to translate what we knew of photography into the underwater realm. I was still shooting film, and had to wait until after the three-day trip ended to see what I had captured. It was a magical time to be able to simply dive and take pictures.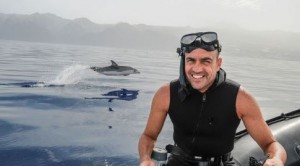 Photo Pro: Francis Pérez
Liveaboard: Salma
Year: 2004
Location: Red Sea, Egypt
It was only the second time in my life I had seen a coral reef. I live in the Canary Islands, and a year before, I had dived in Sipadan, but it was not from a liveaboard. It was special for several reasons: Almost everyone on board had never dived on a coral reef before. It was an intensive week of diving and taking underwater photographs.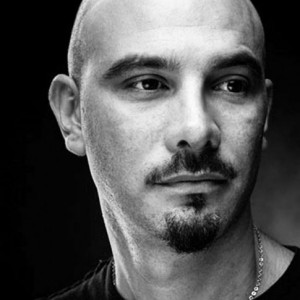 Photo Pro: Antonio Busiello
Liveaboard: Felicidad
Year: Mid-1990s
Location: Red Sea, Sudan
It was in Sudan, a truly unique and extraordinary adventure. Due to economic and social issues and armed conflicts, Sudan has never been considered a major tourist ­destination — making its reefs some of the healthiest in the world. Felicidad was one of the few liveaboards in Sudanese waters in the '80s and '90s. Getting there was a long and difficult journey, but it was totally worth it, with unbelievable abundance of life and big schools of hammerhead sharks.
Source: sport diver
600
true
thumbnails
bottomright
300
true
800
none

600
true
dots
under
150
true
800
https://www.sualtigazetesi.com/wp-content/plugins/thethe-image-slider/style/skins/white-square-2
5000

fade

https://www.sualtigazetesi.com/dadd-sunum-her-yonuyle-teknede-enerji-ve-enerji-sistemleri-zafer-turkmen/

5000

fade

https://www.sualtigazetesi.com/riza-epikmen-schuco-bayk-kis-trofesi-2-ayak-yarislari-oncesi-duygu-ve-dusunceleri/

5000

fade

https://www.sualtigazetesi.com/the-bodrum-cup-turkiyeyi-yelkencilik-dunyasinda-temsil-etti/

5000

fade

https://www.sualtigazetesi.com/banu-oney-ile-denizden-denize-marmarisden-seattlea-yelkenli-tekne-ile/

5000

fade

https://www.sualtigazetesi.com/rsx-kadinlar-sinifinda-2020-tokyo-olimpiyat-oyunlari%e2%80%99ndayiz/