He was one of the revelations in the last Vendée Globe before being forced to retire after a violent collision off New Zealand. Thomas Ruyant will be returning to the IMOCA class for the Transat Jacques Vabre in which he will race alongside the German, Boris Herrmann on a fantastic foiler, Malizia II (Sébastien Josse's former Edmond de Rothschild). Meanwhile, the sailor from the North of France is continuing to look for partners to be able to compete in the 2020 Vendée Globe on a better performing boat.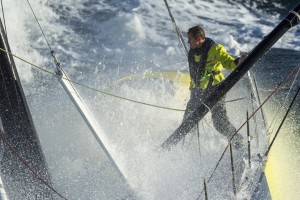 Aboard Le Souffle du Nord pour le Projet Imagine, a VPLP-Verdier designed boat launched in 2007, Thomas Ruyant had a great start to his first Vendée Globe in 2016. He was in the Top 10 when his IMOCA violently collided with a UFO. Showing good seamanship, Thomas managed just about to save his boat, which risked breaking in two.
The Transat Jacques Vabre for his comeback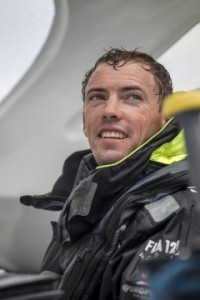 © Pierre BOURAS – Le Souffle du Nord
After this first experience, Thomas would like to continue his adventure in the IMOCA class. His search for opportunities paid off, as he was given the chance of taking part in the 2017 Transat Jacques Vabre aboard a foiler, Malizia II, skippered by Boris Herrmann. "Boris Herrmann, Pierre Casiraghi and the Monaco Yacht Club invited me aboard Malizia II for a delivery trip in the spring," explained Thomas. "I just had to accept. I got on very well with Boris. We are both keen to give it our all when sailing. We work hard and aim for the same level of performance. As we got on so well, we did some longer sails together this year. Before the Transat Jacques Vabre, we will have sailed more than 4500 miles together. That should allow me to get to grips with this new boat."
Boris Herrmann and Thomas Ruyant will be one of the thirteen pairs in the IMOCA category in the Transat Jacques Vabre, which starts from Le Havre on 5th November with the finish in Salvador da Bahia in Brazil. The two men have a lot going for them. "Boris got his hands on a very good boat that was well tuned by Sébastien Josse and his team. I think that in terms of 60-foot IMOCAs, she is currently the killer," explained Thomas.
A step up on the way to the 2020 Vendée Globe?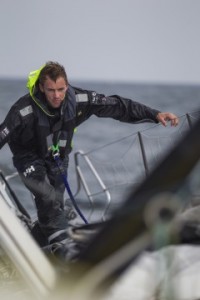 © Pierre Bouras
Thomas is still busy searching for partners ready to accompany him around the world during the 2020 Vendée Globe, in which he has some high ambitions. Thomas Ruyant: "I'm delighted to be able to line up at the start of this major ocean race after I was so unlucky to be forced out of the last Vendée Globe. It is one of my goals, as it is part of my ocean-racing career to take part aboard a new generation 60-footer, or in any cas a recent boat, as it is on this type of monohull that I would like to line up at the start of the next Vendée Globe."
Source: Vendee Globe
600
true
thumbnails
bottomright
300
true
800
none

600
true
dots
under
150
true
800
https://www.sualtigazetesi.com/wp-content/plugins/thethe-image-slider/style/skins/white-square-2
5000

fade

https://www.sualtigazetesi.com/tayk-sunum-kuzey-kutup-dairesinden-guney-kutup-dairesine-gronland-ve-antarktika-prof-dr-talat-kiris/

5000

fade

https://www.sualtigazetesi.com/dadd-sunum-her-yonuyle-teknede-enerji-ve-enerji-sistemleri-zafer-turkmen/

5000

fade

https://www.sualtigazetesi.com/riza-epikmen-schuco-bayk-kis-trofesi-2-ayak-yarislari-oncesi-duygu-ve-dusunceleri/

5000

fade

https://www.sualtigazetesi.com/the-bodrum-cup-turkiyeyi-yelkencilik-dunyasinda-temsil-etti/

5000

fade

https://www.sualtigazetesi.com/banu-oney-ile-denizden-denize-marmarisden-seattlea-yelkenli-tekne-ile/

5000

fade

https://www.sualtigazetesi.com/rsx-kadinlar-sinifinda-2020-tokyo-olimpiyat-oyunlari%e2%80%99ndayiz/