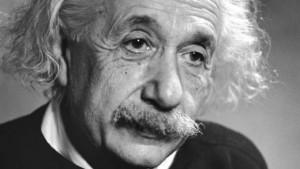 Albert Einstein is broadly credited with exclaiming, "The definition of insanity is doing the same thing over and over again, but expecting different results." While there may be a debate on who actually said it, there's no debate on the validity of the statement.
Yet, how many sailing regions will put forth the same regatta plan this year and hope for greater participation? The folks at Chicago Area Sail Racing Association (CASRA) won't be doing it this year.
From the responses received from their fall survey, they created a 2019 racing schedule that represents the most significant change in decades. Specifically:
1. This year's schedule includes racing for four different fleets. The traditional racing schedule listed racing for offshore boats. Now, CASRA is also promoting inshore events (for smaller keelboats), junior events (focused on kids), and remote-controlled boat sailing events, given the strong uptick in RC sailing in Chicago.
2. In 2019, CASRA clubs will offer dedicated sections for double-handed racers in selected events. CASRA will also offer a new "30 and Under" Section in selected events. The "30 and Under" section provides competition for smaller keelboats looking for a competitive venue, but that do not have existing one-design "homes" elsewhere in Chicago.
3. 2019 will feature the inaugural Chicago Race Week which will be anchored by two traditional August events – the Columbia Cup and the Verve Cup. On Tuesday evening, three of our member clubs will offer "beer can" style races, finishing off downtown. On Wednesday evening, CASRA clubs will offer a "Hundred Boats on a Beer Can" event, with all Chicago beer can racing taking place on the same race course. Both Tuesday and Wednesday evening will feature parties for all participants. CASRA will offer overall prizes for winners of Chicago Race Week, in both the Offshore and Junior events.
4. CASRA clubs will be offering a race for female helmsman – the Zukasky Memorial, and a new pursuit-style race, the "Stripes Regatta." For smaller boats, we are offering the new "Jack and Back" Regatta in July, featuring distance racing between Montrose and Jackson Park Harbors. And in conjunction with our friends in St. Joseph, we will offer a race from St. Joseph to Chicago, to give Queen's Cup participants the opportunity to race back to Chicago.
Source: sailingscuttlebutt
600
true
thumbnails
bottomright
300
true
800
none

600
true
dots
under
150
true
800
https://www.sualtigazetesi.com/wp-content/plugins/thethe-image-slider/style/skins/white-square-2