By Lisa Costantini | May 17, 2016
Traveling to a new destination and not seeking advice from someone who has been there is a bit like putting your socks on over your cleats — it just doesn't make any sense! So we asked 11 members of Team USA who have already been to Rio de Janeiro to share their best advice on what to see and do when visiting the South American city. From lying on the famous beaches to learning the language, see their best travel tips. De nada — that means you're welcome in Portuguese.
"I've been to Brazil eight times. The last time we were down there we took a samba class. World Sailing — the world governing body for our sport — asked Annie Haeger and I to participate in a class. That was really fun to just get a little taste of their culture there. I would definitely recommend it. And then obviously the caipirinhas [the national cocktail] are really good. You can't go wrong with that. And then when it comes to food, acai [berries] is the perfect post-water sailing snack."
"Sugarloaf Mountain is definitely one of the coolest attractions in Rio. So much so that there's always a good line for the gondola to go up. But once you make it up the first gondola, there's a nice restaurant overlooking the city and the view from up there is quite extraordinary. You can also take a second lift to go up even higher for more spectacular views. From the top you can see almost the entire city."
3. John Speraw, Volleyball (Men's Coach)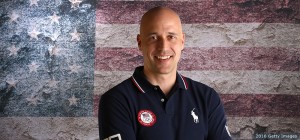 "The churrascarias [rotisserie barbeque restaurants where they serve you meat until you say stop] are a place where everyone needs to hit — and they're certainly really popular with our guys. I bet you those places make a lot of money, but they may just break even when the volleyball team cruises through. We've had some great meals down there as a team, and I'm sure we'll have the same thing during the Olympics.
4. Jamie Whitmore, Paralympic Cycling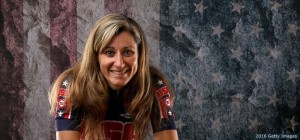 "I remember most the people there. They are so accommodating, and giving — just amazing people. I said something to this one gal about her butterfly ring (she was part of the organization at the event and I was one of the pro athletes that came in). I said, 'Oh, that's a beautiful ring' — and she gave it to me! I told her I can't take your ring but she wouldn't not let me take it. I remember liking another gal's shirt and she took it off and gave it to me! I offered to give her something but she was like, 'No, no, no. You keep it.' I still have that shirt. So don't compliment anyone because apparently in their culture they have to give it to you!"
"Uber works in Rio and is helpful with navigating the language barrier when telling them where you want to go."
6. Casey Eichfeld, Canoe/Kayak

"Come prepared with sleeves. I know it's hot but I think you'd rather be hot than getting bit by mosquitoes. Bug spray and sunglasses are important, too — and a touristy attitude, because they have a lot of really cool things to see. There's a lot of history there and it's fun to experience it."
7. Seth Jahn, Paralympic Soccer

"One thing that I've learned — and I've been to 90 countries now — is how much respect it shows to even attempt to learn the language. So I would always say learn some basic phrases, some greetings of the day and it goes a very long way — especially for a host nation. We're guests in their country. It's the least we can do is show respect and attempt to learn their language."
8. John Mann, Water Polo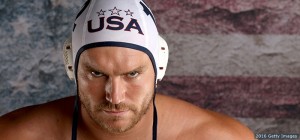 "Brazil is a wonderful place. Every time I go I have an amazing time. I suggest going to all the beaches: Copacabana, Ipanema. They're really amazing."
"Bring your bathing suit. I think that's the best tip. No, bring your Speedo. And sunscreen. I got horribly burnt even though the sun wasn't out when I was there. The clouds just magnified it and got me good."
10. Kaitlyn Verfuerth, Wheelchair Tennis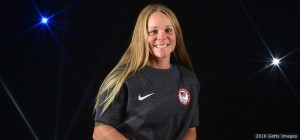 11. Donnell Whittenburg, Gymnastics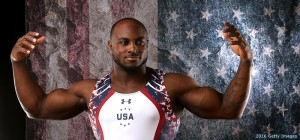 "Bring summer clothes because it is really hot there. So drink lots of bottled water."
Source:Team USA
600
true
thumbnails
bottomright
300
true
800
none

600
true
dots
under
150
true
800
https://www.sualtigazetesi.com/wp-content/plugins/thethe-image-slider/style/skins/white-square-2