Welcome to the Cayman Islands, where the water is gin-clear, the beaches are pristine and the diving is world-renowned. With more than 365 incredible dive sites between Grand Cayman, Little Cayman and Cayman Brac, it's no surprise that the Cayman Sister Islands took 1st Place in Scuba Diving's 2017 Top 100 Reader's Choice Awards for Best Overall Diving in the Caribbean and Atlantic. Before you plan your Caribbean-island getaway to the Cayman Islands, read our list of the top 5 things you don't want to miss.
#1 Wreck Diving
Wreck divers of all experience levels will fall in love with the USS Kittiwake on Grand Cayman and the MV Capt. Keith Tibbetts on Cayman Brac. The 251-foot Kittiwake rests a mere 800 yards off Seven Mile Beach. The former WWII vessel was purpose sunk in 2011 as an artificial reef, fully intact and upright at a rec-friendly depth of 60 feet. Keep an eye out for the Caradonna Kittiwake Sponsor Plaque as you're finning past the bell tower. The ship's shallowest structures are at a mere 15 feet, making Kittiwake a great snorkel site too. Also purpose-sunk as an artificial reef, the Capt. Keith Tibbetts is arguably one of Cayman Brac's most popular dive sites. The 330-foot Russian frigate rests between 30 and 100 feet, and is one of the only diveable Russian warships in the western hemisphere.
#2 Wall Diving
If wall diving had a birthplace, it would undoubtedly be the Cayman Islands. An underwater mountain range surrounds the islands, and divers around the world come to explore the sheer walls and coral-carpeted drop-offs. Vertical visibility on Cayman's wall dives is roughly 100 feet or more, and the walls range in depth to suit every diver — from beginner to tech and beyond. As you fin along the vibrant corals and sponges along Grand Cayman's North Wall, keep an eye out for eagle ray flybys. New divers will love exploring the famed Bloody Bay Wall on Little Cayman, where the rainbow-colored walls start at depths between 20 and 40 feet.
#3 Stingray City and Stingray Alley
Not a certified scuba diver? Not a problem, because many of Grand Cayman's best encounters don't require a tank. The world-famous stingray encounters at Stingray City and Stingray Alley can't be missed, and snorkeling in the crystal-clear Cayman waters guarantee a pristine view of all the action. In fact, many boat trips to Stingray City are snorkel-only, making it perfect for anyone and everyone in your group.
At Stingray Alley, the rays arrive like clockwork each day to glide among swimmers and waders, brushing silky-smooth wings against legs and gently slurping tasty fish bits from outstretched hands. It's an adventure that is safe and suitable for all ages, but every bit authentic and memorable.
#4 Beaches & Snorkeling
If you're looking for a picture-perfect destination for lounging by the beach, look no further than Grand Cayman's Seven Mile Beach. With its white sand, turquoise water and blue skies as far as the eye can see, Seven Mile Beach looks like something out of a post-card. It's also the starting point for boat trips to reefs and marine-life encounters, which take place in shallow water at the mouth of North Sound.
#5 Topside Attractions & Cayman Culture
If you can pull yourself away from the water for a day, explore the Caymankind Culture on a topside tour of Grand Cayman Island. Visit the Cayman National Museum and National Gallery to brush up on the island's history, then step back in time and into the 18th Century at Pedro St. James Castle, Cayman's oldest surviving estate home. Enjoy a nature walk through the colorful gardens of the Queen Elizabeth II Botanic Park and wildlife facility, which is dedicated to preserving natural environments and historic sites in the Cayman Islands. For a hiking experience like none other, be sure to visit the natural wonder waiting in the Crystal Caves. These ethereal underground cave systems formed beneath the surface over millions of years, but recent changes in sea level brought the spectacular formations to the surface. And don't forget to take one of the Cayman Islands' most popular tours: A visit to "hell" and the Hell Post Office. Be sure to send yourself a postcard from hell for a great Cayman laugh.
Don't just read about the Cayman Islands. Experience them today. Book your dream vacation at caradonna.com. Add on any individual activity to your getaway or choose one of Caradonna Adventure's multiple activity packages, like "Best of Cayman" or "Heart of Cayman Tours."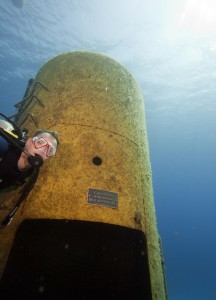 Source: Sport Diver
600
true
thumbnails
bottomright
300
true
800
none

600
true
dots
under
150
true
800
https://www.sualtigazetesi.com/wp-content/plugins/thethe-image-slider/style/skins/white-square-2
5000

fade

https://www.sualtigazetesi.com/dadd-sunum-her-yonuyle-teknede-enerji-ve-enerji-sistemleri-zafer-turkmen/

5000

fade

https://www.sualtigazetesi.com/riza-epikmen-schuco-bayk-kis-trofesi-2-ayak-yarislari-oncesi-duygu-ve-dusunceleri/

5000

fade

https://www.sualtigazetesi.com/the-bodrum-cup-turkiyeyi-yelkencilik-dunyasinda-temsil-etti/

5000

fade

https://www.sualtigazetesi.com/banu-oney-ile-denizden-denize-marmarisden-seattlea-yelkenli-tekne-ile/

5000

fade

https://www.sualtigazetesi.com/rsx-kadinlar-sinifinda-2020-tokyo-olimpiyat-oyunlari%e2%80%99ndayiz/